Residential Land Development 101
Posted by Tina Poss on Thursday, March 28th, 2019 at 1:43pm.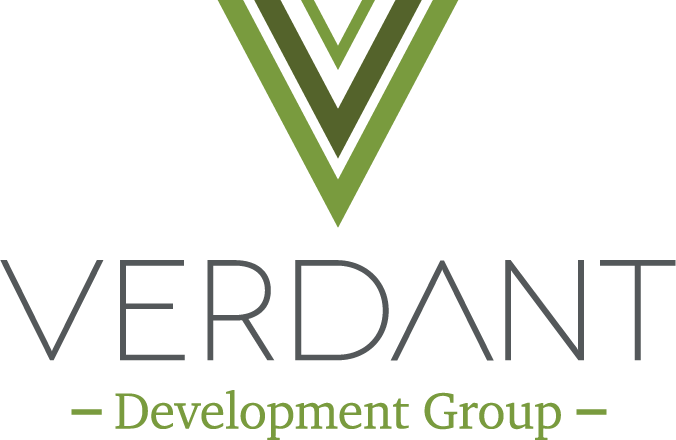 Residential Land Development 101, Part I Residential land development is a complicated process not for the faint-of-heart. Transforming raw land into a viable and profitable residential community takes the rare combination of deep preparation, lots of guts, and remarkable attention-to-detail. Most developers don't go it alone—they are part of a development group and a carefully selected array of experts from across the real estate, financial, engineering and construction industries.
It truly takes a village to develop one.
If you're thinking about getting into the development game, Verdant can help. In fact, we'll start helping you right now: In our Residential Land Development 101 blog series, we'll break down the essential, need-to-know basics of the residential land development process.
In part one, we will focus on the importance of preparation and due diligence as the foundation of residential land development success.
What's the Scenario? Writing generically about developing land for residential use is not easy. There are myriad variables. Every geographic location poses different challenges. Every market is unique. Every economic climate is its own animal. However, one consistent factor to consider when discussing the basics is whether you have acquired land already or are looking to purchase land.
In the first case, where you have already purchased or obtained land, you are in a situation where you need to perform due diligence around it's best and highest use. What can you do legally with this land? How many and what types of homes can you build according to zoning laws? Then, what does the market need? What's the supply and demand? In essence, you have a site and are looking for the most profitable way to develop it.
On the other hand, if you are still in the market to buy land, you have the advantage of conducting research first and acquiring land based on your findings. Through your research you might already have determined the most profitable usage for a given market and now need to find a site that suits those needs.
We would offer that doing your due diligence prior to land purchase creates the greatest likelihood for success. The point is you might find yourself in either scenario. You don't know where you'll start yet, as you are just starting to explore the process.
What is real and irrefutable is this: regardless of your situation, careful planning and a thorough and professional feasibility study is required to reduce your risk and ensure you hit your profit goals.
Getting those ducks in a row
For argument's sake, let's assume you have not yet purchased land. You've decided to plan and research first, then find a site that best fits a given market's needs. Before you jump in headfirst, you need to get your ducks in a row, so to speak.
• Create a plan—this is not the feasibility study—that is a much more in-depth, complicated process—this is a skeletal framework stating your general plan and your goals. A roadmap for success, so to speak. Articulating your development goals is an important first step to crystalize your thinking.
• Get your financials together—the development process will likely include seeking financing for aspects of your project, so pulling together your financials-assets, liabilities, and the like—early in the process will not only prepare you for that eventuality, but will also help you frame your cash flow and profitability goals.
• Start pulling together your dream team—no successful developer goes it alone. Building a team you can trust is critical. Now is the time to start recruiting your development team, including finding an expert development partner/s (either a financial partner or consultant), legal counsel, surveyors, engineers and a construction group. In addition, it does not hurt to have relationships or to start building relationships with the local municipality's zoning and planning commissions.
Will my plan work? Determining feasibility.
Again, we are operating under the assumption that you started this process before you acquired raw land. Once you've laid some initial groundwork—creating a skeletal roadmap for success, outlining your financials and starting to build your development dream team—the real work can begin.
How well you conduct your feasibility study will go a long way to determining your future development success. A shoddy and shallow dive into a market's conditions and projected future needs will increase your risk of failure exponentially.
Most development projects have shallow margins and little room for error, so finding a partner to conduct an accurate and forward-thinking feasibility study is possibly the most important investment you can make in your project. While a professional feasibility study won't guarantee success, it will go a long way to mitigating your risk and eliminating debilitating surprises during the process.
Feasibility studies are all about supply and demand, including all homes and land on the current market and future projections for these categories looking out across the timeline of your project. For instance, the current market might indicate a high demand for large four and five bedroom homes. The key question, however, is will this demand still be there in five to seven years when your residential development comes on the market.
You and your development expert will need to examine population trends, the ratio of renters versus owners, the number and types of units currently available as well as the number and types of units that are in development or will be developed by the time your project comes online.
As an example, if you find that population growth in the 65+ age range will boom in the next three to five years in your market, the demand for single-level living, 55+ residential communities or more traditional senior housing could prove highly profitable. If your feasibility study finds that Millennials will be moving in droves to your market, developing a high-tech rental property that is very walkable to entertainment, shopping and restaurants might be a great strategy.
The bottom line: work with an expert that has a track record of successful development projects—either as a partner or consultant—to lay the groundwork for determining what land to buy and how to develop it for maximum returns.
What should the final feasibility study look like?
A professional feasibility study will be a thorough market research report replete with detailed charts, including population trend breakdowns, unit/residence absorption rates, geographic and psychographic considerations and pricing analysis, among other pieces of crucial data. What a feasibility study is not is a hunch or a conversation or even a three to five page document. It is a full-fledged market analysis that will anchor your development strategy and be a major factor in what land you buy, what you build on it and how profitable your project will be.
Be prepared for a process that requires possibly your first financial commitment to the project, that lasts several months and that will take considerable collaboration and though capital.
The investment put forward and hard work done now will pay off in the long run.
So, outline your plan, start forming your team and collaborate with a development partner or consultant to deliver an accurate and actionable feasibility study tailored to your market.
Then, go get that raw land at a great price that matches the market needs outlined in your feasibility report. In our next installment of Land Development 101, we'll walk you through the next steps of the residential land development process. Stay tuned.
Leave a Comment